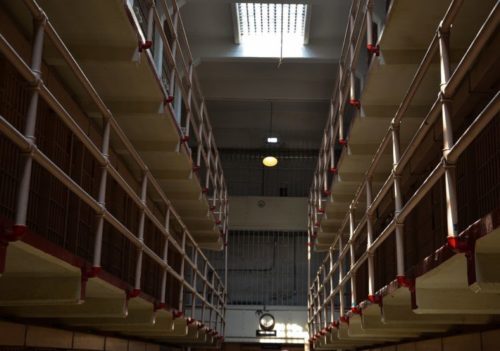 Are Inmates Being Rehabilitated While Incarcerated?
Dec 28, 2016 The Mr. 0 Behind the Wall prison, rehabiliation
I was sentenced to 22 ½ years in federal prison to be rehabilitated, confined behind these prison walls, in order to be restored to good condition/health since I was unfit to be free in society (due to a drug crime conviction).  I absolutely agree that in our society we need prisons for  people who are deemed unfit to live among us.  After serving 12½ years in federal prison on a 22½ year sentence, just being located to my 7th federal prison, I can honestly say that prison is not for rehabilitation but only to oppress a group of people through incarceration.
To rehabilitate anyone you have to have individuals in positions that want to see you rehabilitated. For example, drug addicts going to treatment centers for help with their drug addiction are surrounded by employees that want to see the person get better.  In prison, majority of the staff can care less about you, they are here to collect a pay check and do whatever they can to create job security.  Staff members have their own hidden agendas.  Many get pleasure from being in an authoritative position.  So, to hell with prison policies.
Inmates, including myself, are abused mentally and emotionally daily for no reason.  Tactics vary from staff member to staff member, physical abuse by staff members to inmates happen daily.  Of course staff members get away with it because the one's that oversee them are part of the same system.
There are administrative remedies that inmates can file but they go  nowhere and the only way anything is really done is if you have someone on the outside that pursues the issue.  Majority of staff members are protected by their union.
Violence in prison is always shown on TV but what's never told is that the staff members are often the ones who create the problems that lead to the violence.  In federal prison it could be an array of things that create problems.  Why have 150 to 200 inmates watching 6 TVs, use two microwaves on hot water dispensers, and have only 3 washers and dryers in institutions?  Why not solve the problems by simply adding more or allowing inmates to purchase their own TV's from commissary? Their excuse would then be that the power bill will be too high.  Not true, we have our own light switches.
Another excuse would be we wouldn't take any prison programs. Prisons are funded millions of dollars to offer programs and inmates are needed to participate or the prison would lose that money.  Where there are excuses there is always the truth.  The truth is that problems in prison have to happen in order to fluctuate the prison population.  Prisons have to be full, not just on the compound but also in the SHU (Special Housing Units for inmates separated from the general population).  If not, the prison doesn't operate properly.
Everyday I wake up and am subjected to verbal and mental abuse. No matter how far away from staff I try to stay, it's never far enough.  Abiding by the rules and regulations of the institutions still is never enough.  Daily staff members violate me by trying to find ways to get under my skin and get a reaction out of me at all cost but my thoughts are my family and doing everything I can to get back to them.
This is a game involving real people.  People paying a debt to society, people sentenced to be rehabilitated.  For those in the free world, this is foreign territory.  Trust me, it once was to me too until I made a mistake.  Now it's my reality. Just pay attention to the way we are being treated behind these walls, don't just hire people in these positions unless they care about seeing someone better their life.